The Faithfull st campus comprises of approximately 430 students from Year 7 to 12. The campus has plenty of open space for activity, a stadium, a new technology wing and senior study building and a performing arts centre.
Year 7 Program
Year 7 students experience studies in eight Learning Areas. Core subjects operate all year. These include Maths, English, Science, Humanities, Indonesian, Music, Information Technology and Health/Physical Education. Non-core subjects run for one semester. These include: Art, Drama, Food and Technology. This enables students to have experienced all subjects offered at the college
The Year 7 program aims to:
– ease the transition from Year 6 to Year 7
– further develop relationships integral to learning
– increase student engagement in learning
– develop critical thinking skills
Year 8 Program
The Year 8 program continues the students journey through our Middle Years program, that involves teachers working collaboratively to improve students' outcomes. Students experience six core Learning Areas that run the entire year. These include; Maths, English, Science, Humanities, Health & PE, Music. Students also experience non-core subjects which run for one semester which enrich the students learning through the subjects of; Art, Food Technology, Woodwork/Woodturning, Visual Communication, Plastics/Metals. This variety of subjects enables students to have a broad range of experiences across all Learning Areas before choosing electives for Year 9.
Year 9 Program
Year 9 is a unique year where students begin the journey to develop a career pathway, as well as having a range of challenging activities as part of their program. Vocational assessments are completed, Career Action Plans are developed and there are Mock Interviews to put skills into practice. All Year 9 students take part in a high-quality outdoor education program run by the 15 Mile Creek Outdoor School. Selected students can also opt to take part in the School for Student Leadership at one of their three campuses across the state.
Senior Years 10-12
The Weary Dunlop Education Centre of the Benalla P-12 College ,Faithfull Street Campus ,offers an adult learning environment to Year 10, 11 and 12 students. Students in Year 10 will undertake English, Mathematics, Science and Humanities for the entire year. Health/Physical Education will be compulsory for one semester. Students will also be able to choose five (5) semester based elective subjects from the following areas: Health/Physical Education, Materials Technology, Food Technology, Information and Communications Technology, Indonesian and Arts. Year 10 students will also have the opportunity to 'fast track' a VCE or VCE VET subject in Year 10.
Two certificates are available to senior students in Years 11 and 12 – VCE and VCAL.
The Careers Action Plan (CAPs) that students were guided through in Year 9 and 10 help to prepare students in the selection of their courses.
The Senior Secondary program provides a range of student leadership and development opportunities. The college's student leadership program encourages students to undertake positions as House Captains, School Captains, and Student Leadership Group members. Benalla P-12 College also develops strong student leadership through local projects developed and led by students in our VCAL and VCE studies. We also have well developed relationships with a number of universities which offer leadership and academic programs, and we work hard to ensure that we have Benalla P-12 College students participate in these.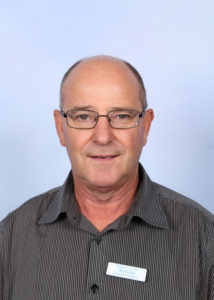 Reno Lia
Faithfull Campus Principal