Principal's Welcome
Welcome to Benalla P-12 College.
Benalla P-12 College is a multi-campus school providing education to students from Foundation to Year 12. We are set across 4 different sites in the town of Benalla. There are two Foundation to Grade 4 sites – Avon Street and Waller Street – a Grade 5/6 hub at Clarke Street, and all our secondary students are based at the main campus on Faithfull Street.
Our vision at Benalla P-12 College is to ensure that every child learns and is prepared for the future through a commitment to excellence in teaching, high expectations and positive relationships in a safe and inclusive environment. We do this by focusing heavily on our core values – Respect, Responsibility, Integrity and High Expectations – which drive all our interactions and everything we do here at the school.
The best outcomes for children are our absolute focus, and we make sure that all decisions are made based on what will be the best thing for all students.
Teachers at Benalla P-12 College welcome students into their classes each and every day, making sure they develop strong and positive habits that will help each child be successful at school. We want all children to enjoy coming to school every day and to enjoy learning.
We have a strong, evidence based instructional framework at the school that all teachers follow. They plan their lessons in teams based on this framework, and they use evidence based approaches in their classrooms to ensure there is nothing left to chance in student learning.
Students at Benalla P-12 College have access to a broad range of opportunities including instrumental and classroom music, an extensive outdoor education program, an outstanding careers program and a wide variety of VCE subject offerings.
Benalla P-12 College prides itself on being a very inclusive school. All students and families are welcome and catered for, regardless of their background. All staff at the College have a strong belief that all children can learn, and that disadvantage should not be factor in determining student learning outcomes.
Student wellbeing is also prioritised at the College. Each Campus has a wellbeing staff member, who provides support for students and families. One of the most important factors in being successful at school is attending each and every day. We have a strong focus on encouraging and rewarding all students to be here before the first bell until the end of the day. Every minute of missed instruction makes a difference, and we have to make the most of the whole school day.
The Victorian Department of Education has a target to achieve 'Pride and Confidence' in our schools. This means that all parents have access to an excellent education in every government school and classroom. At Benalla P-12 College, we want every family in the Benalla area to feel that confidence – that they can send their children to our school, that they will be cared for and that they will be taught the foundational skills they need to be successful in school and life.
I look forward to meeting you and welcoming you to our College.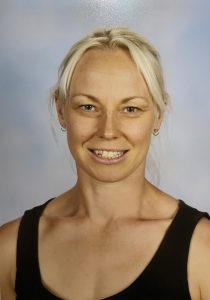 Kylie Cotter
Executive Principal
Benalla P-12 College